Pathways to Developing Personalized Treatment Regimens for Patients with Advanced Melanoma
Advanced Melanoma Pathfinder
Click the "Start Activity" button to indicate you have reviewed the CME/CE information for this activity.
Start Activity
No two patients with advanced melanoma are the same and tailoring treatment is vital. Immerse yourself in this interactive "choose your path" digital algorithm with expert perspectives to assist with the application of new guidelines and treatment options to optimize therapy.
Do you have questions about treating patients with advanced melanoma? Do you wonder…
•
When to use immune checkpoint inhibitors (ICIs), and in which combinations?
•
How to select among the growing number of treatment options according to patient characteristics?
•
How should immune-related adverse events be managed?
•
How the mechanisms of action of the variety of ICIs differ, and how they impact patient care?
•
Are there recommendations for sequencing treatments in advanced melanoma?
Start your engaging learning experience now and find the answers to these questions and more!
This activity is intended for oncologists, dermatologists, and other members of the clinical team who treat patients with melanoma.
Since the approval of the first immune checkpoint inhibitor (ICI) in 2011, patients with advanced melanoma have experienced significantly improved outcomes. Following this initial approval of ipilimumab, the anti-PD1 antibodies nivolumab and pembrolizumab became part of the therapeutic armamentarium, along with ipilimumab/nivolumab combination therapy. Although these agents have provided significant advances in treatment, these immunotherapies are not always effective, leaving many patients in need of alternative options; data suggest that approximately 12.5% of patients respond to checkpoint inhibitor medications. Due to this ongoing need, interactions between tumors and the immune system have been an area of scientific advancement in recent years, with new immune checkpoints under investigation. Lymphocyte-activation gene 3 (LAG-3) is one such checkpoint. This protein, which was initially discovered in the 1990s, is found on the surface of certain T cells. Currently, there are clinical trials evaluating several molecules that target LAG-3 across tumor types, and one therapy (relatlimab) has been approved for the treatment of advanced melanoma. Due to the high volume and complexity of research, rapidly evolving treatment guidelines, and novel therapeutic options, it is challenging for oncologists and other clinicians to stay up to date on optimal, recommended treatments. Therefore, education focusing on these advancements in oncology is needed to improve knowledge and competence in the care of patients with advanced melanoma. As LAG-3 inhibitor therapies are introduced into the treatment paradigm for advanced melanoma, it is critical that oncologists and other clinicians treating advanced melanoma are educated on the novel mechanism of action, appropriate patient selection, and monitoring and management of side effects.

Upon completion of this activity, learners will be able to:
• Apply best practices in appropriate selection of anti-LAG-3 immunotherapy combinations for advanced melanoma, taking into account clinical trial findings, guidelines, and patient characteristics
• Enhance the role of the multidisciplinary care team in the monitoring, management, and mitigation of adverse events associated with anti-LAG-3 combination therapy
• Review rationale for use of anti-LAG-3 inhibitors for the treatment of advanced melanoma

Sponsored by the Academy for Continued Healthcare Learning (ACHL).
Supported by an educational grant from Bristol Myers Squibb.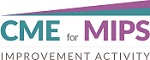 Completion of this activity, including the pretest, posttest, and follow-up assessments, qualifies as a medium weight MIPS improvement activity under MACRA and can be claimed as completion of IA_PSPA 28 of an Accredited Safety or Quality Improvement Program in the Quality Payment Program. Clinicians should submit their improvement activities by attestation via the CMS Quality Payment Program website. You will receive additional information after completing the activity and receiving your certificate via email.
Hussein Tawbi, MD, PhD (Chair)
Professor, Department of Melanoma Medical Oncology
Division of Cancer Medicine
The University of Texas MD Anderson Cancer Center
Houston, TX

April Salama, MD (Faculty)
Associate Professor of Medicine
Medical Oncology
Director of the Melanoma Program
Duke Cancer Institute
Duke University School of Medicine
Durham, NC
The Academy for Continued Healthcare Learning (ACHL) requires that the faculty participating in an accredited continuing education activity disclose all affiliations or other financial relationships within 24 months (1) with the manufacturers of any commercial product(s) and/or provider(s) of commercial services discussed in an educational presentation and (2) with any ineligible companies. All relevant financial relationships have been mitigated prior to this activity.
The following financial relationships have been provided:
Hussein Tawbi, MD, PhD (Chair)
Grant or Research Support Recipient: Bristol Myers Squibb, DRAGONFLY Therapeutics, Inc., Eisai Co., Ltd., EMD Serono, Genentech, Inc., GSK plc., Merck & Co., Inc., Novartis, RAPT Therapuetics
Paid Consultant: Boxer Capital, LLC, Bristol Myers Squibb, Eisai Co., Genentech, Inc., Karyopharm Therapeutics, Iovance Biotherapeutics, Inc., Jazz Pharmaceuticals, Medicenna Therapeutics, Merck & Co., Inc.
April Salama, MD (Faculty)
Advisor or Review Panel Member: Iovance Biotherapeutics, Inc., Novartis, Pfizer, Regeneron Pharmaceuticals, Inc., Replimune
Consultant (Occasional): Bristol Myers Squibb
Grant/Research Support Recipient: Ascentage Pharma, Bristol Myers Squibb, IDEAYA, Immunocore, Merck & Co., Inc., Olatec, Regeneron Pharmaceuticals, Inc., Replimune, Seagen Inc.
Discussion of Off-Label, Investigational, or Experimental Drug/Device Use: Fianlimab, LAG525, MK-4280, and LBL-007 are investigational anti-LAG-3 antibodies and are not approved for the treatment of advanced melanoma
ACHL staff members and others involved with the planning, development, and review of the content for this activity have no relevant affiliations or financial relationships to disclose.
The content for this activity was developed independently of any ineligible company. All materials are included with permission. The opinions expressed are those of the faculty and are not to be construed as those of the publisher or grantor(s).
This educational activity was planned and produced in accordance with the ACCME Standards for Integrity and Independence in Accredited Continuing Education. Recommendations involving clinical medicine in a continuing medical education (CME/CE) activity must be based on evidence that is accepted within the profession of medicine as adequate justification for their indications and contraindications in the care of patients. All scientific research referred to, reported, or used in CME/CE in support or justification of a patient care recommendation must conform to the generally accepted standards of experimental design, data collection, and analysis.
This CME/CE activity might describe the off-label, investigational, or experimental use of medications and/or devices that may exceed their FDA-approved labeling. Physicians should consult the current manufacturers' prescribing information for these products. ACHL requires the speaker to disclose that a product is not labeled for the use under discussion.
This activity will take up to two hours to complete. To receive credit, learners are required to complete the pretest, view the online activity, and complete the posttest and evaluation. To receive credit, 66% must be achieved on the posttest. A certificate will be immediately available. There is no fee to participate in the activity or for the generation of the certificate.
The Academy for Continued Healthcare Learning is accredited by the Accreditation Council for Continuing Medical Education (ACCME) to provide continuing medical education for physicians.

The Academy for Continued Healthcare Learning designates this enduring material for a maximum of up to 2.0 AMA PRA Category 1 Credit(s)™. Physicians should claim only the credit commensurate with the extent of their participation in the activity.
Nurse practitioners may participate in this educational activity and earn a certificate of completing as AANP accepts AMA PRA Category 1 Credits™ through its reciprocity agreements.